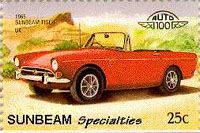 SHIPPING CHARGES: SHIPPING CHARGES ARE BASED ON OUR ACTUAL COSTS FOR SHIPPING. THESE CHARGES INCLUDE UPS OR POST OFFICE SHIPPING CHARGES, INSURANCE, AND THE COST OF THE CARDBOARD BOXES AND SHIPPING CONTAINERS USED. THERE IS A CRATING CHARGE OF $45.00 TO PACKAGE A WINDSHIELD FOR SHIPPING. WINDSHIELDS CAN BE SHIPPED BY UPS (91 LBS UPS VOLUME OVERSIZE) AND CHARGES ARE REASONABLE. NO COD"S WILL BE SHIPPED BY UPS AIR.

ADDRESSES: PLEASE PROVIDE A STREET ADDRESS FOR UPS SHIPMENTS.

WARRANTY: ALL PARTS ARE WARRANTED AGAINST DEFECTS IN MATERIAL & CONSTRUCTION BY THE ORIGINAL MANUFACTURER OR SUNBEAM SPECIALTIES, INC. UNDER NO CIRCUMSTANCES DOES OUR WARRANTY COVER LABOR, FAILURE OF A RELATED PART, FAILURE FROM FAULTY INSTALLATION, LOSSES FROM THE LOSS OF USE OF THE VEHICLE, NOR WOULD THE LIABILITY OF SUNBEAM SPECIALTIES, INC. EXCEED THE PURCHASE PRICE OF THE ORIGINAL PART.

RETURNED PARTS: DEFECTIVE PARTS OR ITEMS NOT AS ORDERED MAY BE RETURNED FOR A FULL REFUND. SPECIAL ORDER PARTS MAY NOT BE RETURNED UNLESS DEFECTIVE. AFTER 30 DAYS OF THE PURCHASE DATE, EXCEPT AS ABOVE, RETURNED PARTS ARE SUBJECT TO A 15% RESTOCKING CHARGE. NO RETURNED PARTS ARE ACCEPTED COD.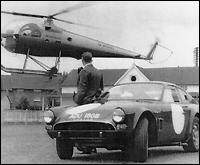 FOREIGN SHIPMENTS MUST BE PREPAID IN US DOLLARS BY VISA, MC OR DISCOVER OR BANK CHECK IN US $. CANADIAN SHIPMENTS ARE GENERALLY SHIPPED BY AIRMAIL BUT CAN BE SHIPPED BY UPS GROUND, UPS EXPEDITED, OR UPS EXPRESS. UPS GROUND SHIPMENTS WILL BE CHARGED ABOUT $25-30 BY UPS ON RECEIPT OF THE PACKAGE FOR CUSTOMS BROKERAGE CHARGES. ALL FOREIGN SHIPMENTS BY THE POST OFFICE ARE SHIPPED BY AIR AS SURFACE SHIPPING HAS BEEN DISCONTINUED.

COD'S ARE ONLY PAYABLE BY CASHIERS CHECK OR MONEY ORDER ONLY AND THERE IS AN ADDITIONAL $9.00 CO0 CHARGE. NO COD SHIPMENTS WILL BE SENT BY AIR.


PRICES ARE SUBJECT TO CHANGE WITHOUT NOTICE. IF A PRICE CHANGE IS SUBSTANTIAL, YOU WILL BE NOTIFIED BEFORE YOUR ORDER IS SHIPPED. PRICES MAY BE UNSTABLE IF OUR FIRST CHOICE SUPPLIER IS UNABLE TO FILL OUR ORDER AND WE HAVE TO BUY FROM AN ALTERNATE SUPPLIER ON HARD-TO-FIND PARTS.

CLAIMS FOR DAMAGED PACKAGES SHOULD BE MADE DIRECTLY TO THE CARRIER AS SOON AS POSSIBLE. CLAIMS FOR MISSING PARTS MUST BE MADE TO US WITHIN 30 DAYS OF RECEIVING THE PACKAGE.

UPS RATES WWW. UPS.COM

UPS IS BEST FOR HEAVIER PACKAGES AND SHIPMENTS CAN BE TRACKED.
RATES VARY BY WEIGHT & DISTANCE AND CAN HAVE RURAL SURCHARGES.

POSTAL RATES WWW.USPS.COM

PRIORITY MAIL IS FAST & INEXPENSIVE FOR LIGHT PACKAGES IN THE US.
A 1 LB. BOX CAN BE SHIPPED IN THE US FOR $4.60, 2 LBS. FOR $7.50 OR LESS.

UPS RATES ARE MUCH TOO COMPLICATED TO GIVE A BRIEF DESCRIPTION. THERE ARE MANY SURCHARGES FOR IRREGULAR PACKAGES AND RURAL AREAS. PLEASE VISIT WWW. UPS.COM FOR SOME MORE INFO. US POST OFFICE. FOR INFO,VISIT WWW.USPS.COM FOR FOREIGN OR AMERICAN POSTAL RATES, CONDITIONS, AND SIZE LIMITS.